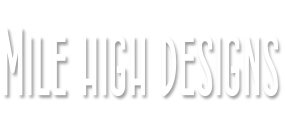 Mile High Designs, LLC • Indoor & Outdoor Living Perfected
Phone: (303) 503-5597• Fax: (720) 362-5214 • Info@MileHighDesignsLLC.com
We apologize but our handy dandy contact form is currently out of commission. While we're rebuilding our website, you can find and message us through our Facebook, Houzz or BBB profile pages.
Or open up your email and contact us directly at
Info@MileHighDesignsLLC.com
To hear a friendly voice, dial (303) 503-5597
Or to send us a fax straight from 1985, (720) 362-5214
Thanks for you patience!

We service a wide portion of the Denver Metro Area as well the foothill and mountain communities along Hwy. 285 and I-70. Not sure if that applies to your project? Just give us a call.